Guarantee donated 00 to the Fresno Bully Rescue.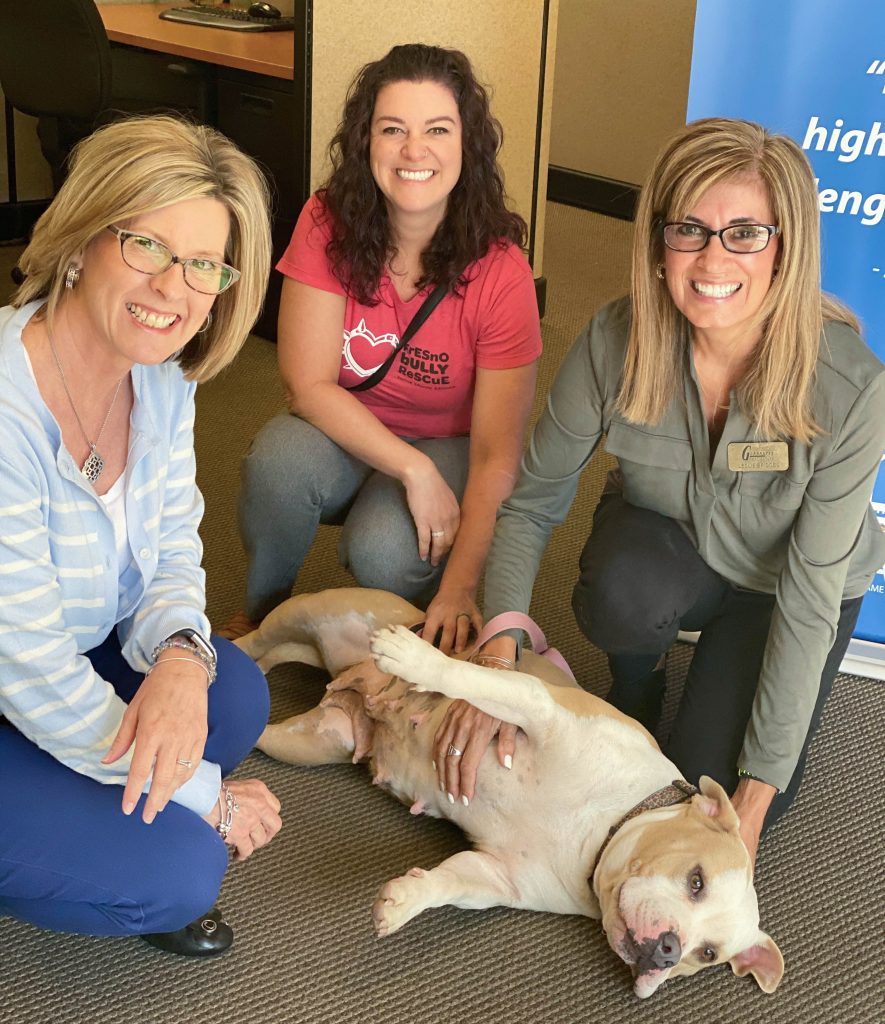 About the Fresno Bully Rescue
FBR's job is to provide a healthy and loving temporary home while we look for forever homes for our bullies. In addition, FBR is committed to promoting responsible ownership of bully breeds, fighting against breed discrimination, spaying and neutering pets, reporting dog fighting, and demonstrating to the community that bully breeds are loyal, loving, and wonderful forever companions.

-Bridgette Boothe, Director, President
How Do I Donate?
Fresno Bully Rescue is always looking for volunteers. They need help for everything from walking dogs to helping at adoption events.
Learn more at fresnobullyrescue.org/volunteer-orientation
If you would like to donate financially you can go to Fresno Bully Rescue Donate Page
——
The Guarantee Goodwill Network Fund is a donor-advised fund, established at the Central Valley Community Foundation, to encourage Guarantee employees to give back to the communities where they live and work.