Guarantee Donated ,000 to Court Appointed Special Advocates (CASA). CASA improves the outcomes for children in the foster care system and gives home to at-risk youth.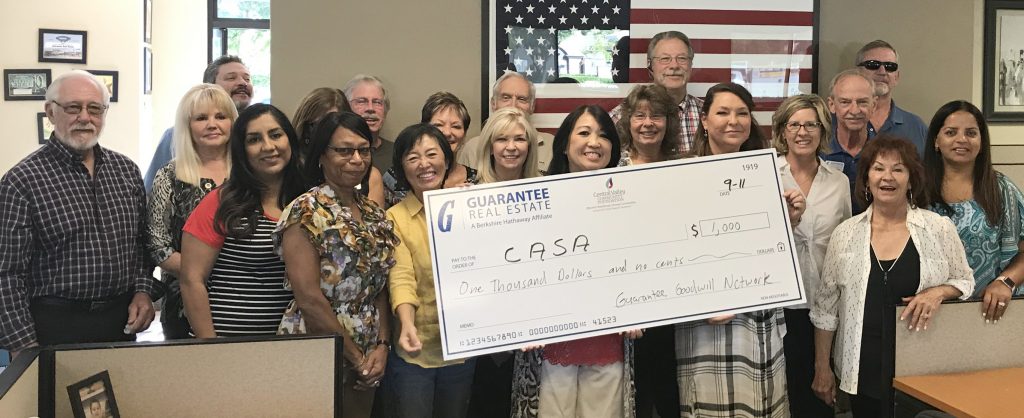 ABOUT THE ORGANIZATION:
Since its inception in 1996, CASA of Fresno and Madera Counties has served foster youth in our region with Judge Soukup's original goal in mind: to be a voice for our community's most at-risk children. This has been tirelessly executed with the help of dedicated men and women, from advocates to social workers, attorneys, foster parents, therapists, doctors, teachers, and the myriad of other individuals responsible for the care of our foster youth.
Today, CASA of Fresno and Madera Counties employs a full-time staff and is supporting and equipping more than 175 volunteer advocates as they annually serve 225 of the 2,500 abused and neglected children in foster care in Fresno and Madera Counties.
HOW CAN I DONATE:
Become an advocate (voice) for the neglected and abused foster children in Fresno and Madera counties.
Donate @ casafresnomadera.org/give/ways-to-give/
——
The Guarantee Goodwill Network Fund is a donor-advised fund, established at the Central Valley Community Foundation, to encourage Guarantee employees to give back to the communities where they live and work.