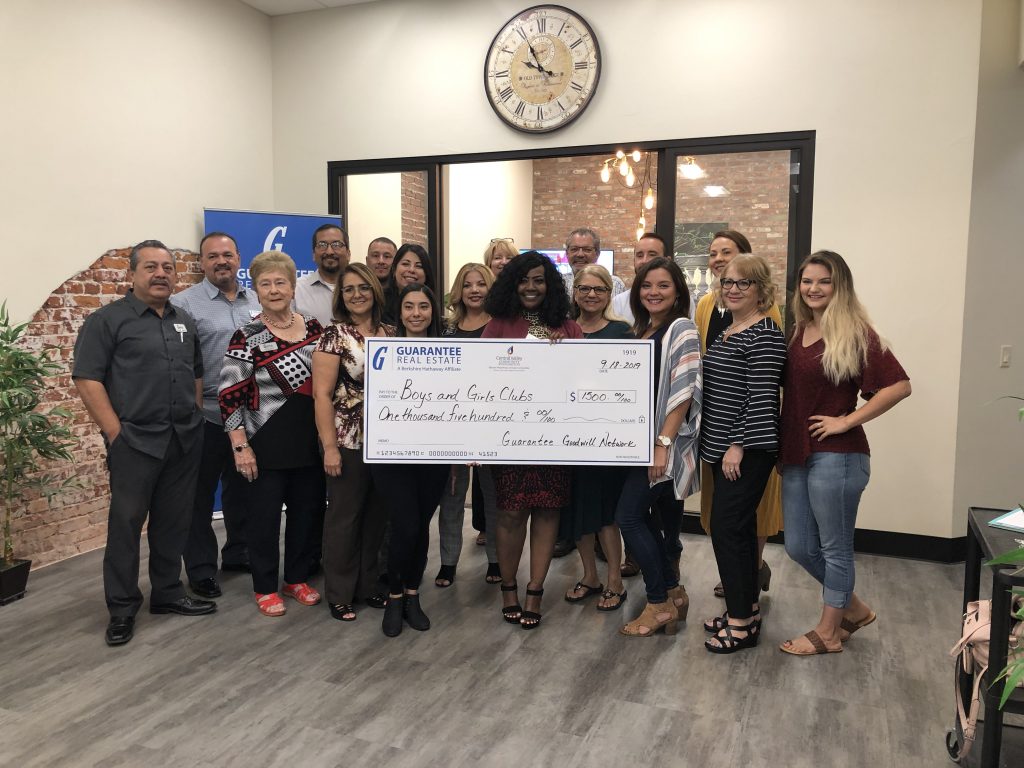 The Guarantee donated ,500 to the Boys and Girls Clubs of Fresno County. The donation will support programs in Fresno, Clovis, Huron, Dinuba, Parlier, Madera, Sanger, Firebaugh, Orange Cove, Mendota, Del Rey, and Pinedale, where over 12,000 youth participate annually.
Clubs are open every day after school when kids have free time and need positive and productive activities. Core Boys and Girls Clubs programs engage young people in activities with adults, peers, and family members that enable them to reach their full potential. Clubs offer program activities in several areas: Good Character & Citizenship, Academic Success, Healthy Lifestyles, The Arts, Sports, Fitness & Recreation, and Technology.
Learn more about the programs the Boys and Girls Clubs offer or how you can get involved from their website, bgclubfc.org.
——
The Guarantee Goodwill Network Fund is a donor-advised fund, established at the Central Valley Community Foundation, to encourage Guarantee employees to give back to the communities where they live and work.