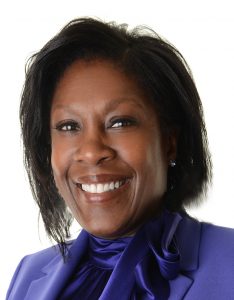 Guarantee Real Estate Announces New President
Fresno, CA (November 4, 2019) – Guarantee Real Estate, a Berkshire Hathaway affiliate, today announced that Desrie van Putten, Sales Manager at the Guarantee Real Estate Fig Garden Office, has been promoted to the role of president of Guarantee Real Estate.
A longtime resident of the Fresno/Clovis area, van Putten began her real estate career in 2010 when she joined the Guarantee Real Estate Fig Garden office and in 2015, was promoted to Sales Manager. In 2017 Desrie, together with Sandy Darling, Sales Manager, successfully merged the Fig Garden and Flex offices into what is currently the Guarantee Real Estate Fig Garden office, providing support and leadership for almost 100 agents.
"Desrie has proven herself to be an exceptional leader with Guarantee Real Estate. I look forward to seeing her lead the company with the character and passion she has demonstrated during her years of managing a great team of professionals at the Fig Garden Office of Guarantee," said Scott Leonard, former CEO of Guarantee Real Estate.
"I am incredibly humbled and honored to be entrusted with the opportunity to further serve a company that was born in the Central Valley/Fresno area and has led the way in providing real estate services to a community I hold dear. I am looking forward to working with our skilled and committed management team here, our outstanding agents, and talented employees. Now I have the joy of collaborating with all of our offices and I'm deeply grateful," said van Putten.
"Desrie has been an effective leader and has done a terrific job gaining the trust of both her agents and consumers," said Gino Blefari, CEO of HomeServices of America, the parent company of Guarantee Real Estate. "And I am confident that under her leadership, Guarantee is well-poised for continued growth and success."
About Guarantee Real Estate
Guarantee Real Estate is Central California's leading Real Estate Brokerage. Guarantee Real Estate's well-trained real estate agents specialize in selling single family homes, condos, PUDs, vacation homes, cabins, lots, land, commercial, agriculture, and income producing investment properties in Fresno, Madera, Tulare, and Kings Counties. The name Guarantee has been a trusted name in Central California for over 100 years. Information about Guarantee Real Estate is available at www.guarantee.com.
Media Inquiries:
Joshua Banker, Marketing Director
Guarantee Real Estate
(559) 650-6018 | josh@guarantee.com